Project 562 had an Indian Summer
PROJECT 562  had an INDIAN SUMMER
I realize it has been way too long since I've wrote. It is not because I didn't think of you. You, (my supporter, my friend, my ally), you are always on my mind. Let me tell you, I've remained hard at work. I am "in the trenches", as they say. However, I am excited to stop for a moment and reflect. My Indian summer hosted a whirlwind of creation…. 
In late July, I had the rare opportunity to interview and photograph John Trudell in San Francisco. John is one of my longtime AIM heroes, so I was flabbergasted when I knocked on his door in the Mission District and he answered. Don't worry, I called first, but I think a part of me expected a scary-super-radical-activist to answer the door. And while I did find the radical-activist, Mr.Trudell was utterly kind, and I immediately felt like I was visiting with an old friend. We drank hotel coffee (black), and John gave an incredibly insightful interview. While I interview folks, I ask them several questions, such as "What does it mean to be an educated Indian? What sort of values would you like to be passed down to your grandchildren? Do you think that Indian People have Sovereignty?" I loved hearing John Trudell speak. He is inexplicably intelligent (not that I have the right to judge intelligence), and our conversation really resonated with me.
One of my favorite quotes from that day was when John was talking about the direction he'd like to see us move toward, he said, "It really is time that we return to being human… because that is our spirit. We can talk. We can spew a lot of rhetoric. But we forget the being part of human. We can re-acknowledge and re-recognize how to be human beings.  Now that I think about it, that is the biggest danger and largest spiritual threat that we are faced with." And later when we discussed the AIM movement, and I asked him if there was anything he'd do differently, he said, "I have to acknowledge that I've made mistakes. We can't be afraid of admitting that we've made them. The younger generation needs to see that. For instance: in my own personal life, if somebody upsets me and I do something I shouldn't do. Should I blame them instead of taking responsibility for my actions? Well,  I do what I do. But I'm talking about all the "me's". You see, all that stuff contradicts traditionalism. It contradicts respect. It contradicts the very thing that we're so desperately claiming to be."
Later that afternoon, we did a photo-shoot in his neighborhood, here is one of my favorite shots: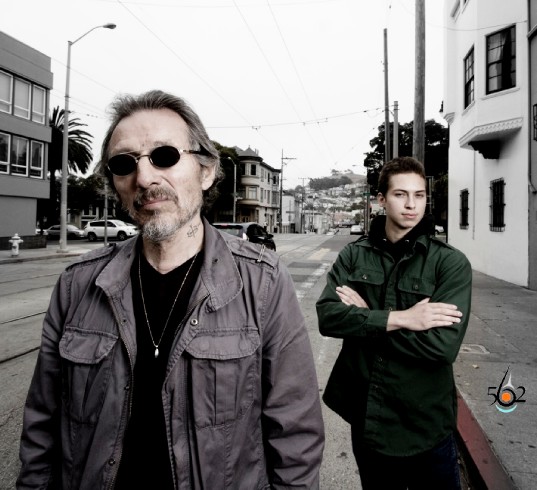 Pictured in the photograph are John and his son Coup.  Coup, aka Grasshopper Trudell is a courageous teenager.  The next morning, Coup decided to join me on the road. We drove for 15 hours to the very tip of the Western United States toward Quinalt. Coup and I went from being strangers to besties. Very rarely am I impressed by teenagers- but I was impressed by this one- he is brave, convicted and gentle. I cried a little when I had to send him back to his mother in Pittsburgh, but that's a little off subject.
Pull Canoe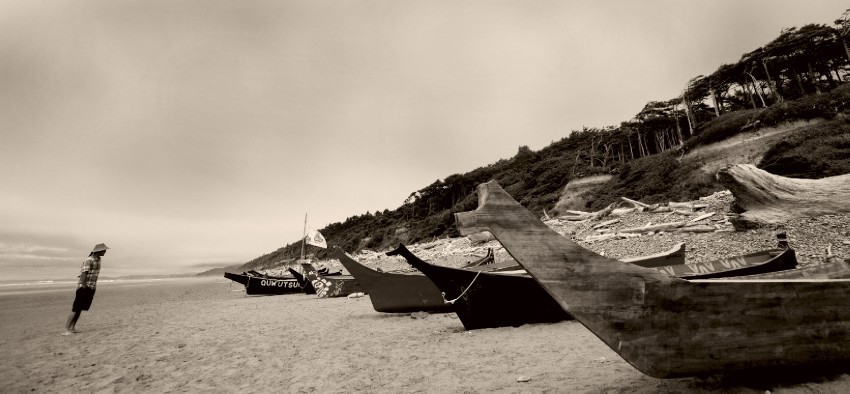 We ventured toward the Olympic Coast in Washington State to photograph the 2013 Canoe Journey.  Every year, several tribes will make the journey by pulling their canoes to the host Tribe. Canoe families pull for weeks, and upon landing, there will be 7 days and nights of "Protocol"- which is the opportunity for each tribe to share traditional knowledge, sing ancestral songs, and offer their dances. This year "The journey" was hosted by the Quinalt Indian Nation and the Quinalt Canoe Society. Upward of 90 US tribes, Canadian First Nations, and New Zealand landed on the shores of Quinalt.  I can hardly describe the sense of pride that I felt for my people while I was standing on the sprawling shores of Quinalt watching the canoes arrive: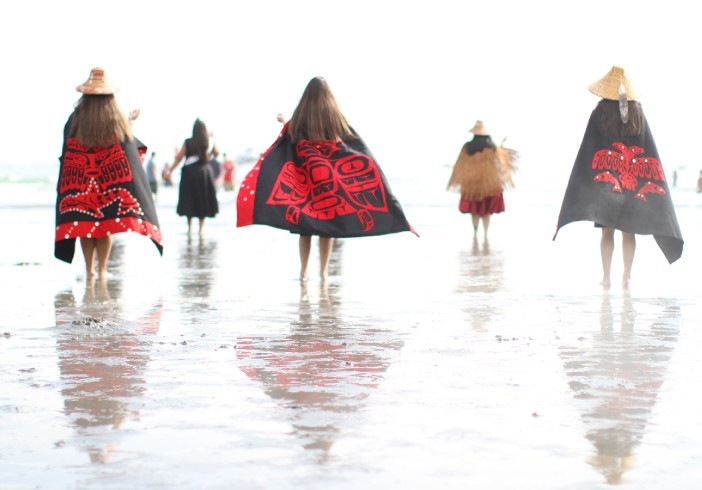 Being in my homeland, hearing my traditional Coast Salish Songs, and spending time with my family rejuvenated me in a way that I can hardly explain. The love that I felt during that week while camping with my Aunties, Cousins and Tulalip family reminded me of where I come from; it reminded me that I belong to a people; and I'm so grateful for that sense of belonging.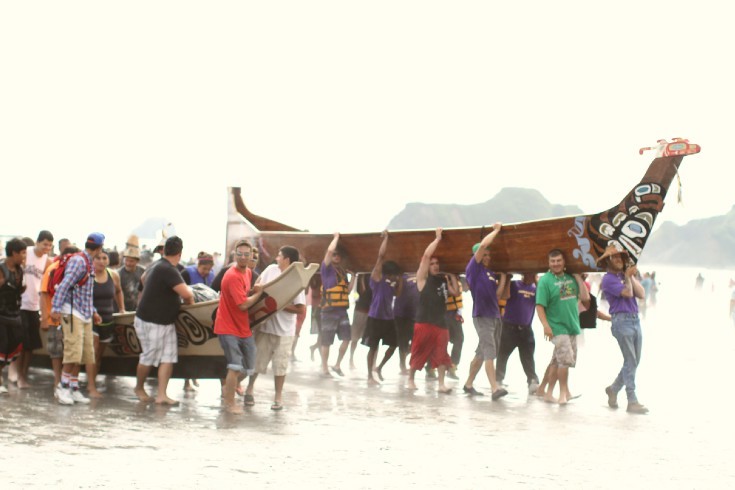 There was a moment, sometime late in the evening/early morning while I was sitting next to my elder who was shedding a few tears while watching protocol. I asked her what was wrong, she chuckled and replied, "When I was that age [as she pointed to a young toddler who was dancing on the floor, and singing his heart out], it was illegal to do this. I am shedding tears of joy."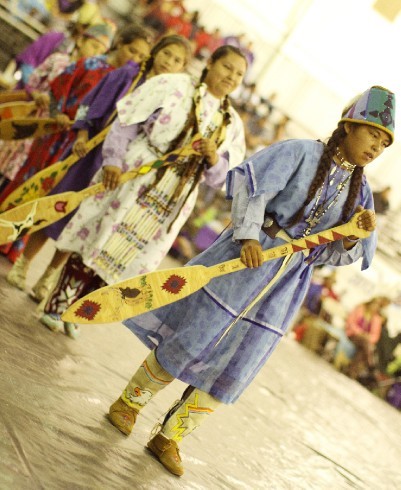 My lovely friend Jen Graves from The Stranger came to visit us, if you are interested in reading more about the canoe journey and our experience, please visit The Stranger.
YellowTail
As soon as the canoe journey was over, I hopped on my war pony and headed south. I went to meet my new favorite warrior woman, Bethany Yellowtail. Bethany is from the Crow and Northern Cheyenne Tribe, she is a brilliant fashion designer, pattern maker and stylist. You would love Bethany, she has a thick Crow accent, a warm motherly embrace, and when you spend time with her, you feel as though anything is possible. Should you get the chance to meet Miss Yellowtail, please kiss her on the cheek for me.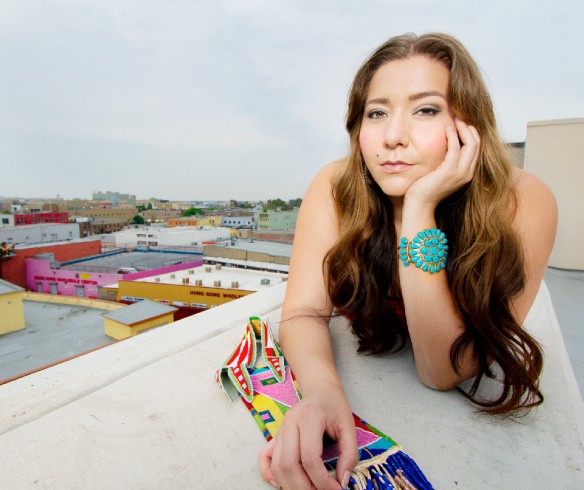 You see, Bethany was kind enough to take me with her to Crow Fair in Montana. Her family warmly welcomed me to their camp, her Pops even set up a canvas wall tent for us to sleep in.  Their family has camped in that exact spot since Crow Fair began in 1903; Aunties, cousins, brothers and sisters all re-convening to camp, share food and tell their stories from the past year. It was my first time to Crow Fair, so I wasn't entirely prepared for the experience.  There were teepees and horses everywhere!
For those of you that haven't had a chance to check out Crow fair, let me do my best to tell you a little about it. The Crow Nation is located in the South Eastern corner of Montana, it is a huge reservation, which extends from present-day Wyoming, through Montana and into North Dakota, there are upward of 12,000 enrolled tribal members and I think that all of them were at Crow fair. It is considered the "Tee-Pee" capitol of the world, hosting what is considered to be the largest Indian encampment in the Nation- There was an all Indian Rodeo, non-stop Powwow and epic parade's every day. I was absolutely overwhelmed by all of the horse culture- especially since I had just come from the Canoe Journey:) The Crow's thought it was funny that I didn't feel comfortable around horses and I thought it was hilarious that they insisted upon wearing life jackets when we swam in the Yellowtail Damn. Nonetheless our Indian humor carried us all through the weekend and I had an amazing time with the Yellowtails.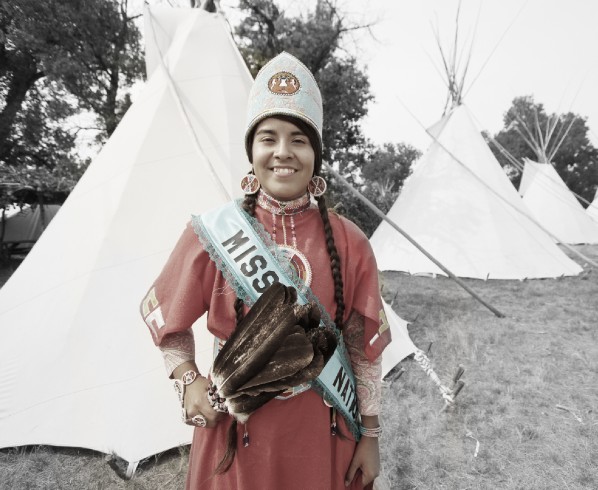 I asked Bethany about Crow Fair' s significance in her life, and she said "Crow fair is important to me because it's the only time of the year all my relatives are together at the same time, it's a giant family reunion under the Big Sky. It's better than Christmas. Ever since I was little, Crow Fair was what we looked forward to in the Summertime. Every morning my Grandma and Aunties would wake up when the camp crier came by and they would cook breakfast for everyone. Then we would spend all day at the Rodeo or the Powwow and my brothers and cousins would ride their horses. We have big family feeds in the evening time and a lot of times that's where our elders come and pray and give the new babies in our family their Crow names. This year we even celebrated baby Crickets first time dancing in the powwow circle. I always look forward to the late night conversations with all my crazy cousins, uncles and aunties. There is no other laughter that compares to the after powwow conversations with the people I love."
Bethany is currently working on launching her new line inspired by traditional Crow culture, be sure to check her out!
When all of the Crow Fair craziness was over, I went to recover with Bethany's family at their Ranch. Steven and Mathew, (Bethany's brothers) were kind enough to show me around and let me take their photo: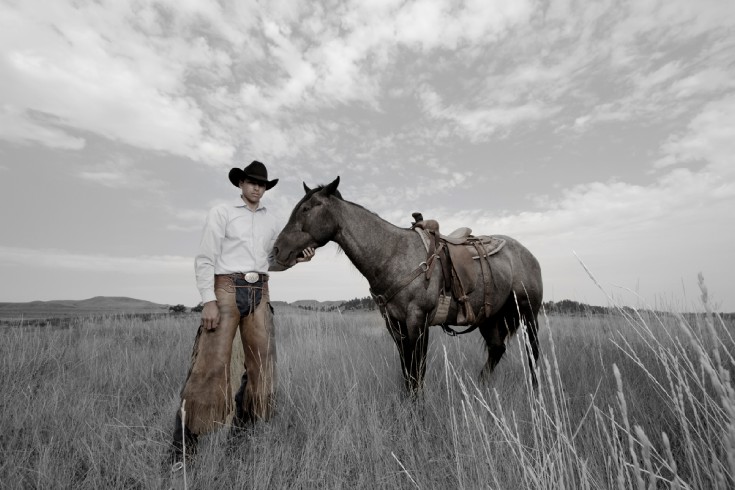 I loved being on the ranch! We rode four wheelers, barbequed and roasted marshmallows.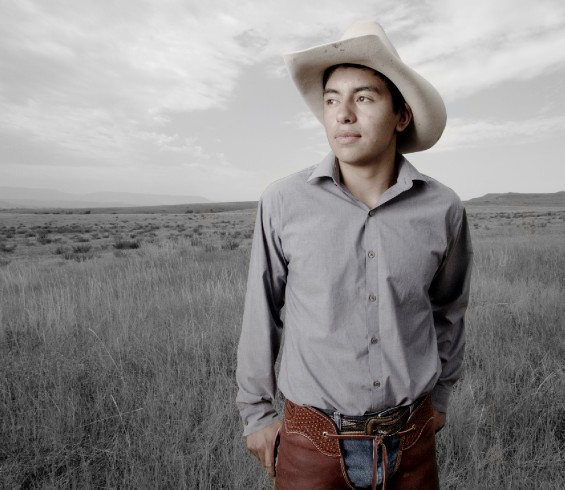 And so, I am in Montana, photographing the Tribes on the map below, if you have any friends please send them my way!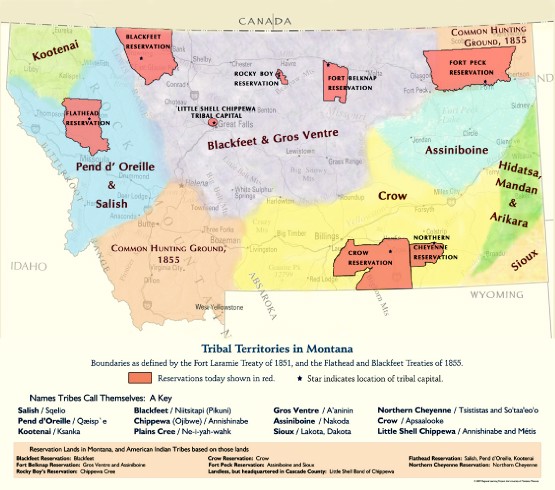 The Journey Continues!
###